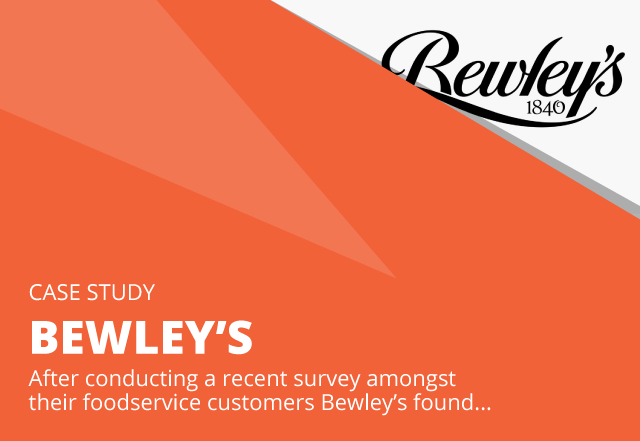 Ireland's No1 Hot Beverage Supplier Selects Bgate
After conducting a recent survey amongst their foodservice customers Bewley's found that 80% of respondents reacted positively to the idea of placing their coffee and tea orders online.
A Collaboration
Bewley's began collaborating with leading e-procurement platform provider BGate who tailored an on-line ordering system to suit the complexities of Bewley's wholesale business and, more importantly, the diverse needs of their trade customers.
Bewley's are beginning to see great business benefits from this project to streamline their procurement system.
"Now over 30% of our wholesale client base place their orders online via the Bewley's-BGate portal and have reported that it is the most convenient and efficient way of conducting their business with Bewley's", says Jason Doyle, Director of Sales. "The online ordering system allows greater flexibility.
For instance, our customers can now place their orders outside normal business hours for next day delivery. The BGate portal cuts down on admin time for our customers by providing real time traceability on paperwork and quicker access to a record of all transactions that take place with Bewley's including orders and invoices"
The Platform
The Bgate Platform gives buyers the ability to generate e-Purchase Orders on their Suppliers and eliminates the need for buyers to use manual paper based ordering systems. The platform can also be used to eliminate the manual processing of incoming supplier invoices using the Bgate e-Invoicing Solution.
---
"We have enjoyed partnering with Bewley's on this project. Their deployment of our cloud based service to transact business with their customer base is a great endorsement for our technology and its ease of use"
Sales Manger at Bgate, Stephen Muldowney
---
About Bewleys
Established in 1840, Bewley's has been at the forefront of coffee roasting and blending in Ireland supplying over 4,000 foodservice operators across the restaurant, hotels and convenience channels. Today, they are the number one hot beverage solutions provider to the Irish Foodservice Industry and over the years have built up a loyal customer base through their dedicated, award winning telesales team and their experienced, on-the-ground sales personnel.
About Bgate
Bgate has been recognised for its innovative e-procurement solution. The privately owned Dublin based operation has successfully focussed on developing an independent B2B platform and ecosystem for Buyers and Suppliers in a range of industry sectors including Food Service, Hospitality, and Aged Care.
Bgate is provided in a Software as a Service format and has proven to be extremely attractive to Irish organisations as it requires minimal capital outlay, integrates with existing systems and can be up and running in a matter of hours.