Is your order capture and invoice processing system costly and inefficient? Has an over-reliance on manual data entry and paper-based records led to over-staffing, poor customer service and feeling trapped by the phone?
The Bgate e-procurement platform allows suppliers to quickly and easily get started with their own online B2B order management system, eliminating these problems and allowing your staff to focus on the business areas that matter.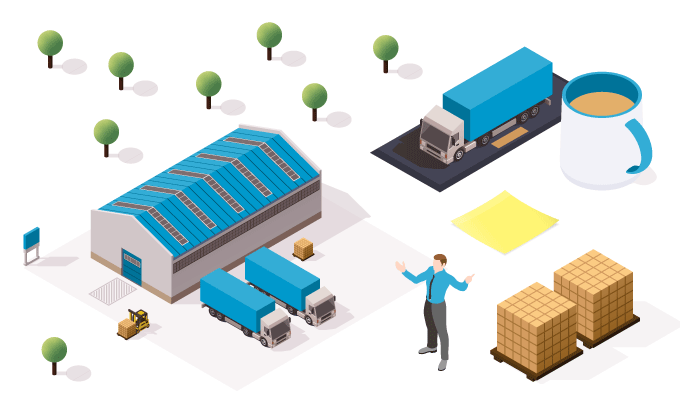 How do we do it?
Bgate's cloud based order management system provides you with the ability to process orders electronically – no need for error prone data input.
For new and small b2b suppliers Bgate operates as a standalone system taking orders, handling delivery dockets and issuing invoices.
For established companies Bgate integrates seamlessly with your pre-existing systems, passing the online order straight to your back end systems and removing the need to manually process customer orders placed by phone, fax or email.
Once set-up, your company can receive orders 24×7, access up-to-the-minute reports and view activity across all your customers.
With our e-invoicing solution, your Accounts Team can deliver e-invoices directly to your customers' accounts systems; eliminating the need to print and mail paper-based invoices.
Bgate saves you time and money
Improves efficiency and the cost of doing business by eliminating the need for any manual entry of data associated with inputting purchase orders and the subsequent delivering invoices.
Improve cash flow and profitability
Electronic receipting of Purchase Orders and electronic delivery of Invoices streamlines the procure-to-pay cycle.
No capital expenditure
Bgate transactional pricing (pay as you go) model means you only pay for what you use. There is no requirement to apply for capital expenditure for new systems or to create a new IT project.
Focus on retaining and building business
Bgate allows your staff to focus on higher value selling tasks. You can rapidly provide your customers with an easy to use on-line procurement solution, gain a competitive advantage and become a preferred supplier.
Live management reporting
Realtime, up-to-the-minute purchasing information at your finger tips.
Customised management reports
Bgate can deliver procurement reports reflecting your key performance criteria.
Business Analysis
Compile meaningful reports from various data sources e.g Credit control. Bgate interacts with other business critical systems to combine your procurement data with data from other business applications. Eliminate the need to piece together reports from a variety of systems and data sources.
Non-disruptive logistics integration – Export/Import orders and invoices straight to your existing in-house logistics system in just a few clicks. Bgate does not interfere with your existing business systems and can accommodate various file formats or communications methods.
Eliminate lost staff time due to errors and disputes – Errors and disputes caused by verbal or written ordering processes waste considerable staff time and are extremely costly to rectify. Bgate can automatically match order and invoice data to specifically identify errors and exceptions for your customers. This allows your Accounts Receivable staff to quickly address and solve problems
Scaleability – Bgate's ability to automatically process orders is limitless. No issue with spikes in demand, no need to schedule extra staff to take phone calls and manually enter orders at peak times.
Price and product code maintenance – Dynamically upload customised product and pricing data for your customers.
Bgate messaging – Bgate Messaging Board is a unique communications broadcast platform that allows Suppliers to post appropriate announcements and messages for any customers using the system.
No IT capabilities needed – As a completely outsourced service, you do not need to have IT staff managing and maintaining your procurement system. Furthermore Bgate can have your procurement system live in a matter of hours, not days or months.
New hardware or software – Bgate is accessed via the web, all you need is a browser and an internet connection from your PC or mobile device.
Security – Bgate offers its clients the reassurance of having security levels in excess of Industry standards, incorporating fully validated, 128bit SSL certificate, 99.95% availability with full redundancy, hourly backups and 24/7 server support.
24/7 availability – Bgate's online service delivers 24/7 availability and access worldwide for both Buyers and Suppliers 365 days a year. Access can be from a smartphone or PC device that has a browser.
Customer support – Live phone support 12 hours a day, 7 days a week
Training – Limited user training required – be up and running in under 10 minutes.
"The introduction of Bgate was a very logical step for us as we recognised the need for greater analytical information on our purchases and also a more time efficient method of processing our invoices.
We have been able to free up time to focus on higher value finance and administration functions by removing the manual processing of invoices.
Bgate allows us in turn to perform much more detailed analysis as the level of invoice detail captured is so much more than would previously have been possible."
Care Choice Managing Director, Paul Kingston,